Cosmetic Surgery
Cosmetic Surgery is a type of elective surgery performed by a plastic surgeon that improves a person's appearance and reduces body defects. This may involve aesthetic procedures to alter the body's shape, size, and contour or remove excess skin or fat.
There are many reasons why a patient may require or choose cosmetic surgery. The most common reason is to improve their appearance and make themselves feel better about their bodies. Other reasons may include:
Reduce wrinkles or fine lines
Alter the shape of the nose
Remove excess skin or fat
Lift drooping eyelids
Enlarge or reduce breast size
Alter the shape of the abdomen
Contour the hips, thighs, or buttocks
Cosmetic surgery is different from plastic reconstructive surgery, which is performed to improve function, not appearance. Reconstructive surgery is medically necessary and may be performed on patients who have suffered from burns, injuries, or birth defects. In contrast, cosmetic surgery is considered elective or optional and is generally performed to improve a patient's appearance. If you're looking for cosmetic surgery in Bakersfield, or have any questions about cosmetic procedures, come see Dr.Freeman today for a consultation. Call us at (661) 808-4070 or fill out the contact form.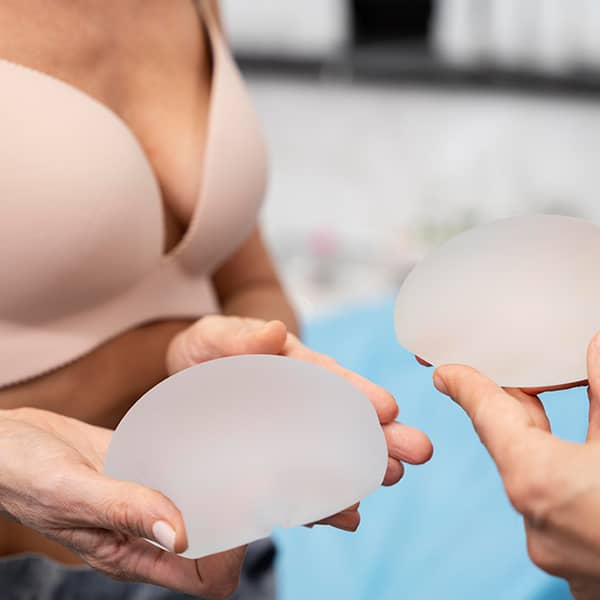 Types of Cosmetic Surgery
There are many types of cosmetic procedures that can improve a person's appearance. These include procedures on parts of the body such as:
Face & Neck
There are many reasons people opt for cosmetic surgery on their face and neck. Some may want to remove excess skin or fat from these areas. Whatever the reason, many different procedures can be performed to achieve facial rejuvenation.
Facelift (Rhytidectomy): A type of cosmetic surgery performed to improve the appearance of the face by altering the shape, size, or contour.
Eyelid lift: Improves vision and the overall appearance of the eye, removing bags or wrinkles around the eye and creating more prominent and much wider-looking eyes.
Neck lift: A neck lift is a type of surgery that reduces flabby skin and fat from your jawline, giving your neck a more defined and younger-looking appearance.
Brow lift: A brow lift is a treatment that aims to reduce signs of aging, such as wrinkles and creases, as well as tighten the skin in the brow area of the face.
Rhinoplasty: A form of surgery done on the nose to change aspects such as correcting the shape of the nostrils, straightening and changing the shape of the nose, changing the width, or removing a bump in the bridge of the nose.
Chin enhancement (Mentoplasty): A procedure that aims to reshape the chin. It is used to reduce the size of the chin or enhance it with an implant.
Body
Some of the most common procedures are:
Bodylift. A procedure that removes excess skin and fat from the stomach, buttocks, and thighs.  A body lift is often done after massive weight loss to help improve the appearance and function of the lower body.
Abdominoplasty. Commonly known as a "tummy tuck", this surgery procedure removes excess skin and fat from the abdomen and tightens the muscles in the abdominal wall.
Liposuction. A procedure that removes unwanted fat deposits from specific body areas, such as the hips, thighs, buttocks, abdomen, or face.
Gynecomastia treatment. A procedure to correct the overdevelopment of male breasts.
Labiaplasty. A procedure to reduce the size or shape of the inner or outer lips of the vagina.
Breast augmentation. A well-known procedure to increase the size and shape of the breasts. 
Breast lift. Raises and reshapes sagging breasts, usually due to weight loss, pregnancy, or aging. A breast lift is a procedure that widens and tightens the surrounding tissues to create a more youthful breast contour.
Breast reduction. Removes excess breast tissue, fat, and skin to achieve a smaller and more aesthetically pleasing breast size. 
Buttocks augmentation. Also known as a "butt lift," this procedure enhances the shape and size of the buttocks.
Benefits
The majority of people believe that cosmetic surgery is only about looking better. However, this isn't always the case. Cosmetic surgery does provide patients with many benefits, but it also offers improved self-esteem and confidence. Someone who has struggled to lose stubborn fat in their midsection can get a boost in confidence after liposuction. Cosmetic surgery may also help improve a person's physical comfort. A woman who has back problems due to having big breasts can find relief after having a breast reduction.
Risks
Surgical and non-invasive cosmetic treatments have some degree of risk, from minor adverse effects such as redness or bruising to serious infections or scarring. With the more complex surgical cosmetic procedures, the main risks are complications related to anesthetics, including possible blood clots. While risks are inherent with any cosmetic procedure, the chances of developing a complication is relatively low.
Some other risks include:
Nerve Damage
Cosmetic surgery can result in numbness and tingling, which are indicators of nerve damage. Nerve damage is typically short-term, but it may be permanent in certain circumstances. For example, after breast augmentation surgery, most women experience a change in sensitivity of the entire breast, although some can develop a permanent change in nipple sensation.
Anesthesia Complications
Anesthesia is a sedative that makes you unconscious during a procedure. It allows patients to undergo cosmetic surgery without feeling pain during surgery. Lung infections, strokes, heart attacks, and fatalities are all possible complications of general anesthesia.
Infections
Infection is one of the most common cosmetic surgery risks, regardless of the procedure. Although infection is common after plastic surgery, the chances that an infection will develop is relatively low. Patients can still decrease their risk by following surgical instructions carefully.
Smoking
Smoking cigarettes and the use of chewing tobacco slow down the healing process. It's critical to avoid all forms of tobacco. Plastic surgery may even be a good reason to quit using tobacco products altogether.
Be Prepared For Surgery
It's important to know what will happen before, during, and after the operation and what outcomes you can expect. Many physical features may be altered; others cannot. The more accurate your expectations, the more likely you will be pleased with the results.
Questions to Ask Your Surgeon
How many cosmetic surgery procedures like this have you performed?
How long have you been board certified?
What are your credentials and experience in performing cosmetic surgery?
What other medical staff will take part in my treatment?
Questions to Ask About the Procedure
Do you have before-and-after pictures of patients who have had the same procedure?
When will I notice changes after the surgery?
How can I expect to look after the surgery?
Is there anything else I can do to reduce the dangers of my surgical procedure?
What is the recovery time for my cosmetic operation?
How long should I expect to be off work?
What are the possible side effects of my cosmetic surgery operation, and how can I reduce them?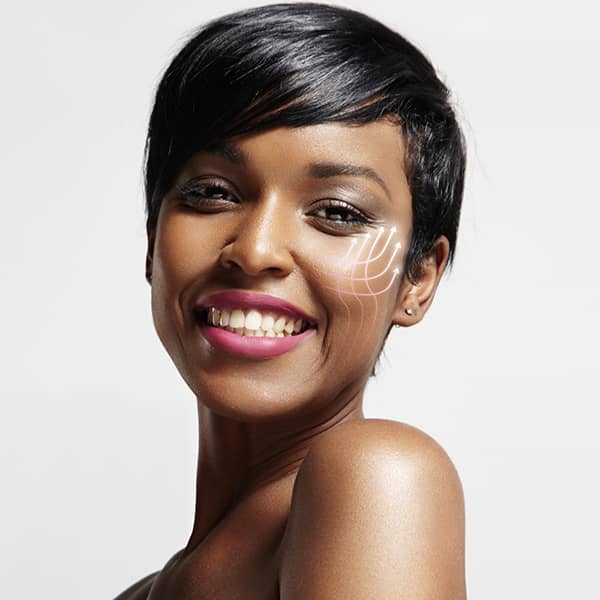 Be the Best You
If you're considering cosmetic surgery, the best way to ensure a successful outcome is to be prepared. Be sure to ask your surgeon plenty of questions, and don't hesitate to get a second opinion if needed. With the right mindset and expectations, you can achieve the look you've always wanted.
Contact us today to book a consultation with Dr. Freeman. If you're looking for the best cosmetic surgery in Bakersfield, come see Dr.Freeman for all of your cosmetic needs. Call (661) 808-4070 or fill out the contact form.